Uncategorized
Posted by
Joseph
on June 17, 2015
217 views
---
SEATTLE GAY SCENE
―
Trying to plan out your Seattle LGBTQ Pride schedule for the Big Day itself, Sunday, June 28, 2015?
There's so many events this year, both "official" and "commercial" to choose from, that it's tough to plan it all out so you can see and do everything you want to….PLUS, stay on budget.
Things just got a tad bit easier as Seattle PrideFest has just released the schedule for all the stages at this year's PrideFest celebrations at Seattle Center. The festival is free and open to the public with it starting at noon then kicking into gear at about 1:00 pm as the Seattle Pride Parade starts to wind down.
As in previous years, there are three performance stages at PrideFest: the Main Stage at Fisher Green; the DJ Stage on the Northwest corner of the International Fountain; and the Mural Stage Amphitheatre @ the Paul Horiuchi Mural in the area bordered by the Chihuly Museum Building, the Seattle Children's Theatre and the ticket booths for the Pacific Science Center's IMAX cinemas. The festival officially ends at 8 pm but each stage will close at staggered times.
Schedule subject to changes and cancellations.


PrideFest Main Stage @ Fisher Green
hosted by: Aleksa Manila
Noon-1:30 DJ (Tony Burns)
1:45-1:55 Fit4Pride (Gold's Gym)
2:05-2:20 Carla Rossi & Alexis Campbelll
2:20-2:40 AMANDA LEPORE
2:40-2:50 Cheer Seattle
3:00-3:35 FLY MOON ROYALTY
3:35-3:40 PrideFest Awards
3:40-4:00 SHANGELA
4:00-4:10 Keynote and National Anthem
4:25-4:55 MIMOSAS WITH MAMA w/Mama Tits & Cast
5:00-5:10 "We are 100" World Record
5:15-5:35 Seattle Ladies Choir
5:45-6:20 Lovecitylove
6:30-7:00 Team Heartbreak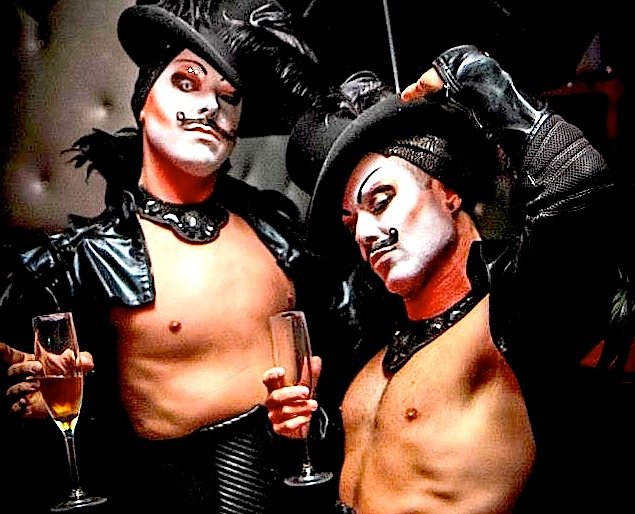 DJ Stage @ International Fountain
Hosted by: The Boulet Brothers (2-6:30p)
noon-1:00 Kid Amiga
1:00-2:00 Dana Dub
2:00-3:00 MENS CLUB SS
3:00-4:00 Almond Brown
4:00-5:00 KIM ANH/KISS OFF TAKEOVER
5:00-6:00 Julie Herrera
6:00-7:00 BLOW PONY
7:00-8:00 Richard J Dalton & Guest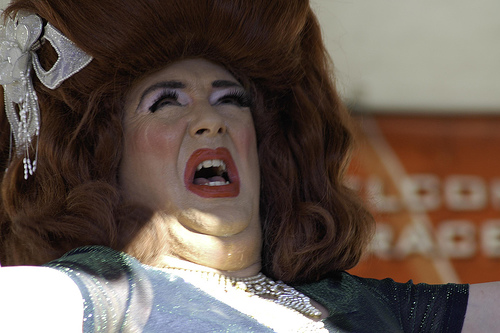 Mural Stage Amphitheatre
12:20 Jeremiah Clark
1:00 Sliver's Bap Mathachine Social
1:35 Chelsea Uniqorn
2:00 Velo & Kitty Kitty Bang Bang
2:35 Neka & Khalo
3:00 Edna Vasquez
3:35 ETHEL MERMAN EXPERIENCE
4:00 BIG DIPPER
5:00 KATEY RED
DJ's in between sets: Mary Charming & Kasio Smashio
Mural Hosts: Carla Rossi & Alexis Campbell Starr
Intermission Host: Madame Dumoor
Have you found the right one, or are you still searching?
Tags: #BigBankChallenge #BohemianKissChallenge #EqualityActJapan #StopAsianHate 12 Dates of Christmas 2020 Olympics Aaron Schock Adam Castillejo Adam Rippon addiction ageism Aging AhTave AIDS Aime Wichtendal Alaska Alex Morse Almost Love America's Next Top Model American Medical Association Amy Coney Barrett Annise Parker Antes Que El Mundo Se Acabe Anti-Asian Violence Anti-LGBTQ ANTM anxiety Aptima HIV-1 Arizona Armie Hammer astrology At-home date Atlanta Atlanta Black Pride Atlanta GA Atlanta Nightlife Atlanta Pride Atlanta Pride Run Atlanta's Queer History Bicycle Tour Austin Swink Austin Texas Austin TX Backpacks for the Street Basel Abou Hamrah BFI Flare Bisexual BLACK GAY MEN Black LGBTQ Atlanta Black Lives Matter Black Love Bohemian Rhapsody Boston Boston MA Boston Nightlife Brian Sims Broadway bully Bullying California Call Me By Your Name Canada Capital Pride Capitalism Cason Crane Celebrity News censorship Chemistry Chemsex Chicago Chicago IL Chris Evans Christian proselytizing Christianity Christmas Christmas commercial Christmas movie Christmas Movies Chucky Circus of Books civil unions Cody McCook Colorado Comedy coming out commentary compatibility Confidence Congress conspiracy theory Conversion therapy CoronaVirus Court Vox COVID COVID-19 Covid-19 vaccine Cubbyhole NYC daddy Dallas Dallas Gay Bars Dallas Gayborhood Dallas Texas Danica Roem Daniel Harding Daniel Howell Date night dating dating advice Dating Apps Dating Red Flags dating rut dating tips DC Pride Dead to Me Denver Depression discrimination Disney Documentary Dolf Pasker Dolly Parton Domestic Violence Donald Trump Donna Price Drag Race drag racing Dustin Lance Black election Election 2020 Election Day Elite Employment Entertainment Entertainment news epidemic Fabio Fasoli Family family gatherings Film Finding True Love First Date First Date Etiquette first date ideas first date tips Flirting Tips Flirty Dancing Florida Fort Lauderdale Franklin Graham Freddie Mercury Garrett Clayton gay gay asian gay asian men Gay Atlanta Gay Austin Gay Bars NYC Gay beaches Gay Boston Gay Boston Nightlife Gay Chicago Gay Christmas Gay Couple Gay Couples Gay Culture Gay Dallas Gay Dallas Nightlife gay dating gay dating advice gay dating app gay dating apps Gay Dating Red Flags Gay Dating Solutions Gay Dating Tips Gay DC gay discrimination gay film Gay Florida Gay Fort Lauderdale Gay Health Gay Holiday Movie Gay Houston gay kiss Gay Love Advice gay marriage gay marriage proposal gay men Gay Miami gay midlife Gay Mountaineer Gay Movies Gay New York Gay nightlife Gay Nurse Gay NYC Gay Panic Gay Pride gay relationship advice gay relationship tips gay relationships Gay Santa Gay Scene gay seniors gay sex gay singles Gay Soldier Gay Travel Gay Twitter Gay Washington DC Gay Wedding gay weddings Gay Widower Gays Over COVID gaysian Gen Z Generation Z Georgia Gert Kasteel Ghosting GLAAD GOP Gorsuch Greater Houston LGBTQ Chamber of Commerce grindr Guy Vandenberg Gym Gays Haaz Sleiman Hallmark Halloween Hate Crime HBO Max Health HGVT HIV HIV prevention HIV stigma HIV treatment HIV vaccine HIV/AIDS hobbies Holi-date Holiday Film Holiday Movies Holidays Hollywood Holyoke Homophobia hooking up hookup hookup culture Hot Vax Summer House Hunters Houston Houston Texas Houston TX Hulu Ian Jordan Indya Moore Instagay Instagram intersex Intimacy Intimacy coach Iowa Iowa caucus isolation It's A Sin Jake Gyllenhaal James Bushe Japan Jaymes Vaughan Jayson Conner Jeffrey Newman Jennifer Tilly Jewish Jewish persecution Joe Biden Jonathan Bennett Josef Salvat Jussi-Pekka Kajaala Justice Ruth Bader Ginsburg JVN Jwan Yosef Karamo Brown Kristine Stolakis Lady Gaga Lesbian lesbian couple Let It Snow LGBT LGBT Austin LGBT Travel Guide LGBT-Free Zones LGBTQ LGBTQ Asians LGBTQ Atlanta LGBTQ Austin LGBTQ Boston LGBTQ Chicago LGBTQ Dallas LGBTQ DC LGBTQ discrimination LGBTQ employees LGBTQ Family LGBTQ Film LGBTQ Film Festival LGBTQ Films LGBTQ flag LGBTQ Fort Lauderdale LGBTQ Health LGBTQ History LGBTQ Houston LGBTQ Miami LGBTQ movies LGBTQ New York LGBTQ nightlife LGBTQ NYC LGBTQ Pride LGBTQ retirees LGBTQ retirement LGBTQ Rights LGBTQ Seniors LGBTQ Victory Institute LGBTQ Youth Life Lifetime Lifetime TV Network Linda Warren lockdown London LGBTIQ+ Film Festival loneliness Love Victor Love Wins Luke Evans Male Nurse Malik Brown marriage equality marriage proposal Marsha P Johnson Marvel Marvin Cortes Massachusetts mature gay dating mental health Mexico Miami Miami Beach Miami Beach Pride Miami Florida Miami nightlife Michael Cashman Michael Henry Middle-aged gay men midlife Modern Family mormon Mr. Right Muscle gays music video My Gay Match NASCAR National Coming Out Day Nationwide Conversion Therapy Ban Neil Gorsuch Netflix Netflix Special Nevada New Year's Resolution New York New York City Nonbinary North Dakota Northern Ute tribe Norway Nurse Appreciation Week NYC NYC Events NYC Pride NYC Pride 2021 Oak Lawn Obergefell v. Hodges older gay man Omander Omar Ayuso One True Pairing online dating online dating apps online dating tips online gay dating Online trolls Open Relationship Operation Hyacinth OTP Outfest Outfest LA 2021 Outfest Los Angeles Pan-African Pride pandemic Paper Moons Pat Robertson Pennsylvania Perez Hilton personality Personality Matching personality type Pete Buttigieg Pink Capitalism Poland Politics polyamorous polyamorous relationship polyamorous relationships Pope Francis Pose power bottom Pray Away PrEP pride Pride 2021 Pride Afrique Pride Flag Pride Month Prince Harry profile pic Puerto Vallarta quarantine Queer eye Queer Film Queer Films Queer Holiday Movies Queer Lawmakers Queer Love Story Queer Santa Queer Youth racism Rafa Olarra Rainbow Wave red flags Reddit Relationship relationship advice Relationship Tips relationships religion Rep. Andy Biggs Republican retirement Ricky Martin rom-com Romantic Comedy Ryan Murphy Ryan O'Connell Samaritan's Purse same sex marriage Same Sex Relationships Same Sex Wedding Same-Sex Couples Same-Sex Kiss same-sex marriage same-sex marriage ban Santa Claus Schitt's Creek Score Miami Score Nightclub Scott Evans Scott Wiener Section 28 self isolation self-care Senior Gay Dating Senior Gay Men senior gays Senior Prom Seven Summits sex Sex and Intimacy Sex Education sex life sexual identity sexual preference sexual racism sexuality short film Shy Gay Guys Single All the Way single gay man Single Gay Men Single Gays Single Young Gays social distancing social isolation social media Social Security Somerville South Florida sports Stonewall Stonewall Riots straight men Super Bowl ads Super Bowl commercials Super Bowl LIV Supreme Court Switzerland Syfy Syria Tan France Television Tennessee The Boys in the Band The Center on Colfax The Christmas Setup The Eternals The First The Thing About Harry Threesome throuple TikTok Tom Daley toxic gay relationship toxic masculinity toxic relationships Transgender Travel Travis Shumake true love Trump administration Turner Free TV series Tweets Twitter Unconditional Love United Methodist Church US economy US Supreme Court Valentine's day viral news viral video Virginia Washington DC Web Series Wedding When Harry met Santa Workplace workplace discrimination World AIDS Day World Pride Young Gay Guys young gay men Youth YouTube