Leaders of a New Jersey university removed Chick-fil-A as an option for a new restaurant on campus, citing the chain's perceived position on LGBTQ issues.
Rider University President Gregory G. Dell'Omo and Leanna Fenneberg, its vice president for student affairs, released a letter on Friday addressing the university's decision to eliminate the Georgia-based franchise as a new dining option.
The letter explained that the university's administration recently sent a survey to students to get feedback on options for a new restaurant and that Chick-fil-A was not an option this time, even though it was included in past surveys, because of the "company's record widely perceived to be in opposition to the LGBTQ+ community."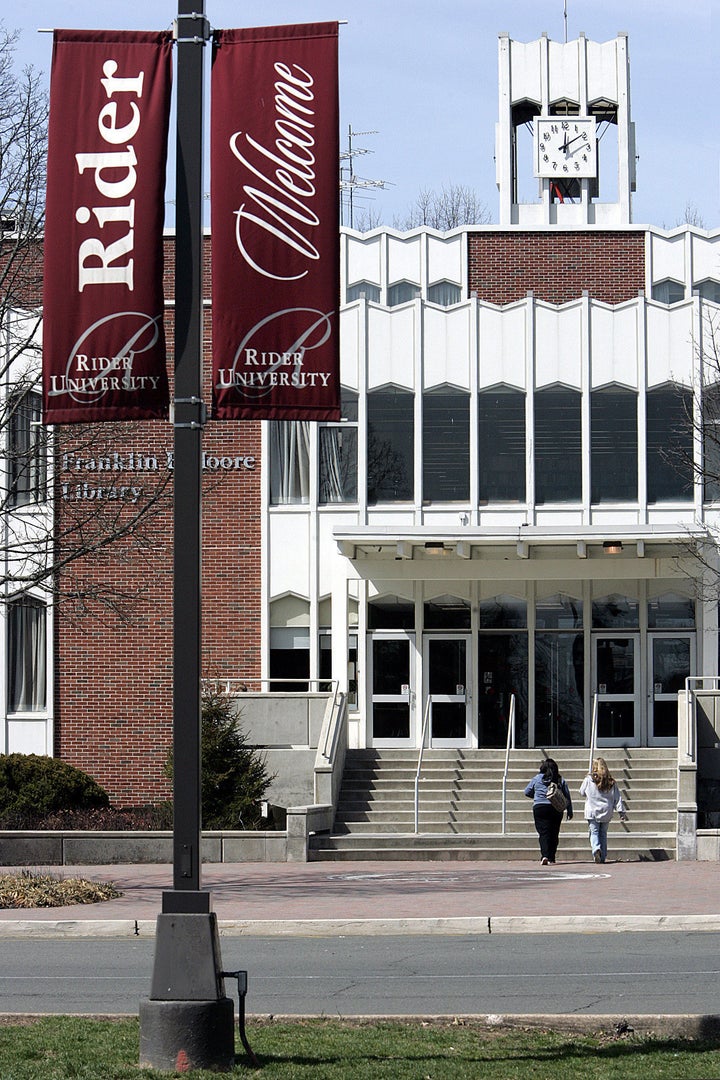 "That decision required a difficult assessment of competing interests," the letter said. "We sought to be thoughtful and fair in balancing the desire to provide satisfying options for a new on-campus restaurant while also being faithful to our values of inclusion."
Chick-fil-A said in an e-mail to HuffPost, "Rider University's survey was recently brought to our attention, and while we respect the University's decision, this news story represents a good opportunity to clarify misperceptions about our brand."
"Our restaurants and licensed locations on college campuses welcome everyone. We have no policy of discrimination against any group, and we do not have a political or social agenda. More than 120,000 people from different backgrounds and beliefs represent the Chick-fil-A brand," it continued.
A ThinkProgress report in 2017 charged that the Chick-fil-A Foundation, a separate charitable arm of the company, donated more than $1.4 million to organizations with anti-LGBTQ messages in 2015 alone.
Chick-fil-A released a statement this year with a breakdown of the Chick-fil-A Foundation's charitable contributions, stating its mission to support youth and education programs nationwide.
"We are proud of the impact we've been able to make so far and we have a lot yet to do," said Rodney Bullard, Chick-fil-A's vice president of community affairs and the executive director of the Chick-fil-A Foundation.
Rider University said in its letter that the decision to remove Chick-fil-A from its restaurant options was not a "form of exclusion."
"We want to be clear that this was not the spirit in which the decision was made," the letter read. "We fully acknowledge an organization's right to hold these beliefs, just as we acknowledge the right for individuals in our community and elsewhere to also personally hold the same beliefs."
Rider University's Center for Diversity and Inclusion will hold a forum for students and faculty to discuss the recent decision, the university stated.
Clarification: Language has been amended in one reference to clarify that the decision was made by the administration and not the faculty of Rider. Cathy's quote has also been amended to indicate he said "redefine marriage," not "define marriage."